On the Path to Sustainability
MBS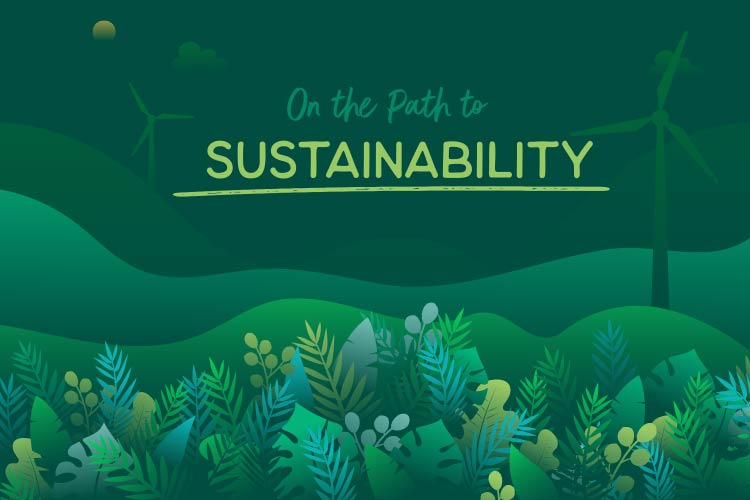 About This Course
As humanity, we are facing urgent sustainability issues and companies are increasingly seen as having an especially great responsibility for sustainable business practices. This MOOC provides an in-depth case study of the business model of the company Vaude, supplemented with background knowledge on the topics discussed.
To deep-dive into the the sustainability approach of Vaude, the MOOC contains interviews with various people inside of Vaude, including departments as diverse as procurement, product development, HR, operations, accounting, and management.
About Vaude
Vaude has travelled a long way on the path of sustainability and has learned a lot on this journey. This knowledge could be very inspiring and valuable for other companies and individuals which would like to travel the same path and transform value chains to be more sustainable.
Target Groups
This MOOC is intended to provide comprehensive and deep insights into Vaude's learnings to share this information with interested learners. The main target groups are:
Established companies or start-ups that are developing their sustainability strategies and seek inspiration
Employees in companies that intend to be internal change agents and to develop sustainability from within the organization
Students who wish to learn about sustainable business practices
And individuals interested in sustainability, Vaude, and the textile/outdoor industry
Learning goals
The goals of this MOOC are:
To convey a basic understanding of the terms and frameworks in sustainable business
To provide insights about Vaude's sustainability approach
And to empower individuals and organizations to be active changemakers in the sustainability transformation
Course Topics
This course consists of various modules that include first-hand insights from Vaude-employees as well as academic background on every topic.
Sustainable Business Basics
Purpose, Business Model, and Stakeholder Engagement
Innovation, R&D and Product Design
Management of Sustainability & People Management
Supply Chain and Production
Retail, Consumer, and Services
Sustainable Finance, Controlling, Accounting, and Reporting
Academic Instructor
Prof. Dr. Laura Marie Edinger-Schons
Chair of Sustainable Business, University of Mannheim
Featured Speakers
Antje von Dewitz
Managing Director, Vaude
Dr. Gerd Müller
Federal Minister of Economic Cooperation and Development, Federal Republic of Germany
Christian Felber
Author, Activist, Dancer
Lisa Fiedler
Architect for Sustainable Business, Vaude Academy
Dipl.-Ing. Mario Schlegel
Head of Design, Vaude
Miriam Schilling
Head of Human Resources, Vaude
Bettina Roth
Head of Quality and CSR Supply Chain, Vaude
Kai Vogt
Head of Innovation and Hardware Equipment, Vaude
Pascal Erath
Vendor Management, Vaude
Jan Lorch
CSO, Vaude
Erwin Gutesohn
CFO, Vaude